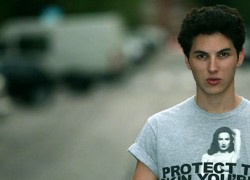 Editor Sam Schler Heading to Paris for Men's and Haute Couture Fashion Week Fall / Winter 2013

Fashion and travel are probably the two things Samuel is the most passionate about.
Born and raised in the south of France, he studied marketing and business in France and Spain, all the while writing for magazines.
Working for Woolmark, Rude Magazine, Runway Passport or Luxsure enabled him to travel to most of the fashion capitals.
Always excited to see fashion shows, he tries to attend as many as possible every season, always carrying around his small notebook and camera, reporting about anything he perceives interest in: fashion, beauty or arts.
Follow Sam's coverage of Men's and Haute Couture Fashion Week at ParisFashionWeekLive.com.
##