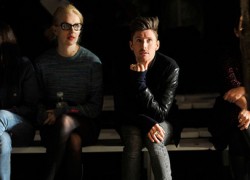 Next Up: London Menswear 2012

Well, we've updated our fashion week livestream calendar and our new editor will soon be jetting off to cover the Paris Men's and Haute Couture collections.
The Paris live streaming shows are notoriously hard to track down, and this season has already proven no exception.
London, however, is gloriously organized in this regard, thanks to the British Fashion Council, and you can catch all the streams live at LondonFashionWeekLive.com (our live streaming and news site), or LondonFashionWeek.co.uk (the official site).
Watch it live at LondonFashionWeekLive.com
##